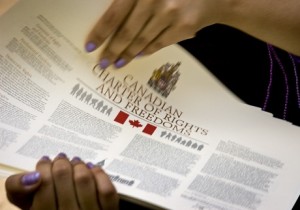 The Iranian-Canadian community is a steady rooting flower, nestled among thousands of others on a land, protected by the Canadian Charter of Rights and Freedoms.
Imagine you have travelled deep into space, light years away, looking back at mother earth. What would you see? Who would you see? Chances are that most of us would look back at Iran or Canada in the first glance. Among all movements on the planet, you'll notice hundreds of thousands of Iranians who, in search of peace and security, have migrated to Canada, the land of a thousand islands a zillion lakes.
My hope is for these new comers to grow roots, become one with the mainstream society, help Canada grow, and not forget Iran either. Canada serves this opportunity on a silver platter; the opportunity to not only grow and help yourself, but also have the ability to do the same for others.
My advice to my community is to not ignore this chance. Don't under-estimate its power. Cherish it. These are the same goals that "Bahar", "Aref" and "Eshghi" [historical and Intellectual Iranian figures who pursued freedom of speech, religion and equality in the last century] strived to attain. The same goals that "Siavash", "Khosrow", "Samad", "Arani", "Mossadegh", "Bazargan", "Hedayat", "Iraj", "Mofid", "Parvin", "Forough", "Simin", "Souresrafil", "Nasim Shomal", "Dehkhoda" and thousands of other Iranians were always hungry for.
Happy 30th Anniversary of The Canadian Charter of Rights and Freedoms, especially to those who have recently arrived in Canada.