Statement by Jim Karygiannis, Member of Parliament for Scarborough-Agincourt and Liberal Critic for Multiculturalism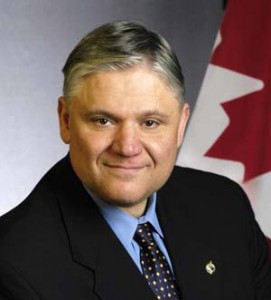 My thoughts and prayers are with the families of those who lost loved ones in the wake of the devastating twin earthquake which struck Iran on August 11, 2012.  I pray that those who have been injured quickly recover and that all who are suffering have the strength they will need in the weeks and months to come.
The first, 6.4-magnitude earthquake struck at 17:23 local time on Saturday northeast of the City of Tabriz and the Town of Ahar.  According to the US Geological Survey, the second 6.3 tremor struck in the same area only 11 minutes later.  The massive quakes have killed at least 306 people, injured 3,000, totally destroyed 20 villages, damaged hundreds of villages in the mountainous region and left 16,000 people homeless.
Iran's Red Crescent and other humanitarian agencies are concentrating on relief efforts, distributing food, water, blankets, medicine and emergency shelter to the survivors.
The Canadian Government has extended its condolences in a statement issued by Foreign Affairs Minister John Baird.  It has not yet offered emergency humanitarian assistance in the aftermath of this devastation.
I am urging the Canadian Government to:
Match dollar-for-dollar money raised by Canadian non-governmental organizations and the Canadian Iranian Diaspora for the victims of this earthquake;
Re-open the Visa Office at the Canadian Embassy in Tehran, so that Visitor Visas can be issued to immediate family members affected by the earthquakes so they can join their relatives in Canada; and,
Expedite Family Class Sponsorship cases from the affected region of Iran that are in process.
The former Liberal government instituted these initiatives following the Tsunami of 2004.  The Harper Conservatives can do no less in the face of this humanitarian crisis.