Various Southern Ontario communities had presence at Bob Rae's round table on Saturday May 5th, 2012. In fact it was so packed that Bob Rae promised similar events to be organized in the near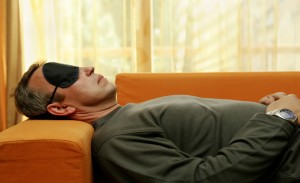 future. What was said during the talks however was nothing new or fresh. What we heard from the Scarborough – Agincourt Liberal MP, Jim Karygiannis, and the interim leader of the Liberal Party Bob Rae had been stated many times before: Emphasis on the importance of the new comer and multicultural communities for a better and more diverse Canada. Yup, the same old slogans.
It sounded very similar to what we heard from Michael Ignatieff and the Liberal party before the elections of 2011. Similar promises were given back then, but in the end, Mr. Stephen Harpers conservative party took many of the votes through-out the GTA, and won. Ironically, many of the immigrant and new comer ridings, formerly voting liberal leaned more towards the conservative party and that really tipped the scales. In order to take back the votes of these ridings, and Canadians as a whole, the liberal party requires a foundational make over, or else they might end up in even a worse state after the next round of elections, falling below the place they currently hold.
Are the liberals not aware of how weak their communication is among the multicultural communities of Ontario? Where are the young, skilled, motivated and planning individuals who want to build their own future? The ones who are confident with technology, the digital world and are excited to put their creativity to use? The liberals have been saying for years now that the credentials for skilled and educated new comers should be recognized through a much simpler process. In fact, about 6 to 10 years ago when the Liberals were in power, we heard these very same things, but in reality, nothing came of it. Mr. Bob Rae reiterated this point again during the Saturday roundtable, on how these credentials should be recognized much sooner than they currently are. It's kind of becoming boring to be honest. Hearing the same old things has become music to our ears. Canada has always been a world leader, and it hurts to see it go backwards, even if one step.
My father wasn't the only one who ever said, "if you want a 100, you aim for 110." I don't think the liberals are very familiar with this phrase however. They seem to be happy with much lower. They truly need a top to bottom make over, a revolutionary reconstruction from the base. They need to use the younger generation's versatility and working force. The creativity and motivation of the young is unmatched, regardless of their background or the community they belong to.
Refer to page 123 of this edition to read a more in depth story on the roundtable held on Saturday May 5th, 2012.