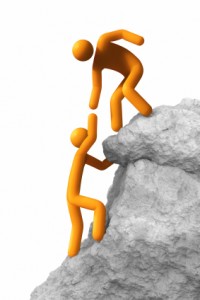 Though we Iranians usually do well individually, team work has always been a challenge. We have a fear to work as a team, often paranoid about the credit we receive for our share of efforts. Still a long way to go, but we're getting there, as some improvements can be seen already.Canada's social and political structure values the ability to work as a team just as much as individually. In fact it encourages it, so if you haven't already gotten involved in a group or team somewhere, don't hesitate any longer.
The events we've witnessed during the past few years are proof of our improvement in this regard. Organizing the largest International Iranian festival outside ofIranmultiple times, better known as Tirgan is quite an example in and of itself. Voting for, and sending Dr. Reza Moridi toOntario's parliament for the second time around is another. And of course, the most recent one of them all, the Iranian Heritage Day unfolding for the second time on May 26, 2012, just goes to show our commitment to attaining this valuable attribute.
Among all this excitement, I believe the Iranian-Canadian Congress has an important role to play. Through professional and appropriate team work, and representation of the entire community, they have the opportunity to set an example for the rest. Otherwise the term "congress" would lose its meaning. It wouldn't be fair to only have expectations of the board members either. Those who are outside of the "congress" and criticize it in one way or another should also join this so called 'team' or 'group.' Get involved with the congress, voice your opinions and protect the rights of the public. Don't make assumptions, stick to the facts. Be constructive, and add to the community, rather than taking away from it.